Baby Muslin Wraps
Shop Baby Muslin Wraps in Armadale, near Melbourne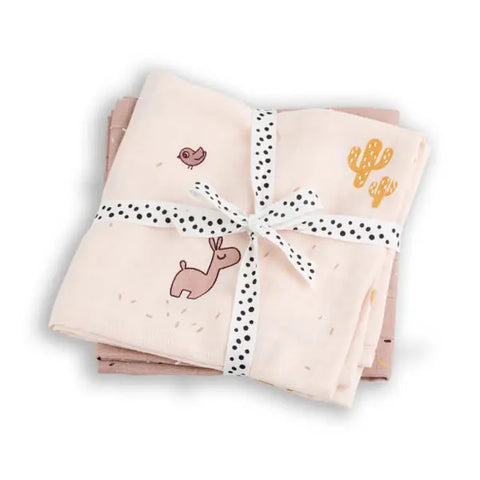 $74.95 20 % OFF
Baby swaddles are essentials for any new mum and have multiple uses: to swaddle baby, as a blanket, as a sun shade, for burping and many more.
The swaddles are made from 100% organic GOTS certified cotton. They are comfortable, breathable, and soften with every wash.
These swaddle packs come in a set of two, decorated with a cute Lalee the Llama, Birdee and Cactus design.
INCLUDES: Two Done by Deer Baby Swaddles in your chosen colour.
Material: 100% organic, GOTS certified muslin cotton swaddles.
Care: Washable at 60°C. Do not tumble dry.
Size: 120 x 120 cm.