Sleeping Nests & Supports
Shop Sleeping Nests & Supports in Armadale, near Melbourne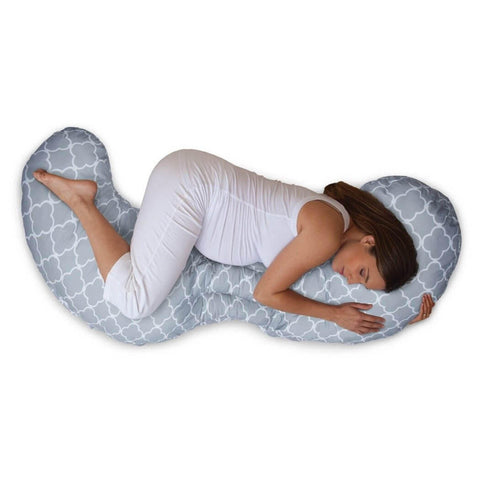 $159.95
Boppy Body Pillow is a complete support pillow for an expectant mum's body - making sleeping a bit easier!

The Boppy Body Pillow has been developed by Chicco with physiotherapist expert help to offer total support, filling all of the "gaps" from head to toes, providing support and total wellness to the spine and therefore to the entire body.

The use of a pillow designed specifically to provide the expectant mum's body with complete support helps to prevent back pains, it favours the side position and, therefore, improves the quality of sleep.

Features:
The pillow consists of 3 pieces that can be removed and used or reconfigured for the perfect combination
Supports the whole body to help prevent back pains and improve quality of sleep
Supports the head, shoulders and stomach to alleviate possible tension
Back support whilst lying on one side which is recommended during rest
Versatile design adapts to offer support specific to your needs during pregnancy
Pillow is completely washable for maximum hygiene
100% cotton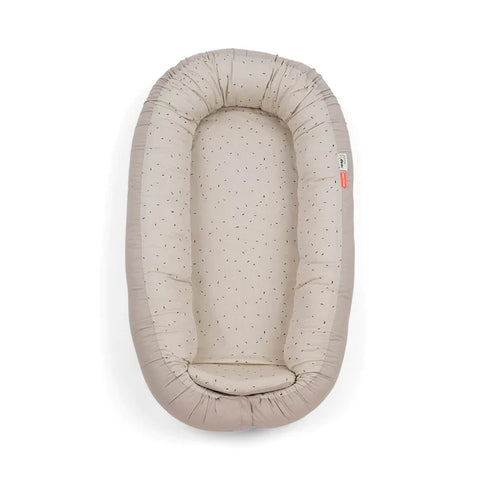 $224.95 20 % OFF
The Cozy nest encases your baby and creates a safe and familiar space - perfect for play- and tummy time. A soft baby nest for your child to snuggle in while you have both hands free. 
Through a hidden YKK zipper the mattress is quickly removed, making it easy to wash the cover and filling together or mattress separately if needed.
The light sand cozy nest is sprinkled with festive confetti on the inside and has a solid sand colour on the outside. The Done by Deer cozy nest is made of soft cotton with polyester filling and has a soft one-piece foam mattress.

I'm made of:
Cover: 100% organic cotton. Mattress: 100% PU foam. Filling: 100% polyester fibres.
This product is certified according to OEKO-TEX® STANDARD 100 at HOHENSTEIN Textile Testing Institute, certificate number 15.HTR.57912. Type examined acc. to French decree. Tested acc. to BS 4578 (breathability). Mattress firmness complies with EN 16890.
I'm this big:
50 x 85 x 13 cm
How to care for me:
Wash seperately. Do not dry clean. Cover: Washable at 40°C, do not tumble dry. Foam mattress: Handwash only. Polyester tube: Washable at 40°C.
Babies need places to nap away from their cot and bassinet to sometimes.