Kaylula Sova Clear Cot with Mattress
$1,908.00 27 % OFF
INCLUDES 3 PIECE MATTRESS
Kaylula Sova Clear Cot a revolution in cot design and concept. One cot with a life time of use. Wake Up to See the World...revolutionary, versatile and safe – from babyhood to adulthood and everything in between. When only the best will do.
An Australian first - A 6-in-1 Cot with clear panels which grows with your little one from babyhood to adulthood:
+ Bassinet + Cot + Toddler Bed + Table and Chair Set + Mattress + Playpen all included.
Features
Better for you and your baby as it is sustainable with European Beechwood plantation timber which is stronger, stable and safer.
Clear panels so that your baby wakes up to see the world and not bars and allowing you full visibility at all times
Grows with your child, starting from a Bassinet to a Cot to a Toddler Bed to an Adult Table and Chairs Set and finally a Playpen, all included with your purchase.
Perfect for co sleeping 'safely' with your newborn baby by your bed side in the circular bassinet
Two level base adjustment for your growing baby
Easy to maneuver around your nursery and up to your bedside with multiple lockable castors
Tested to AS/NZS 2172:2003 and complies with AS/NZS 2172:2010 – Australian Standard for Domestic use Cots
Details
Age Range: Bassinet Level – New born to earlier of 6 months or when baby can sit up unassisted
Cot/Toddler Level  – up to 28kg
Sova Bassinet Assembled Dimensions: 76cm diameter | 82cm height with castors | 75cm height without castors
Sova Cot Assembled Dimension 130cm long | 76cm wide | 82cm height with castors |
75cm height without castors

Mattress Size: 1250mm * 700mm * 100mm
MATTRESS IS INCLUDED!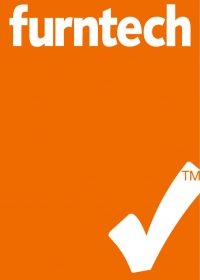 This cot is tested by the highly regarded NATA accredited testing facility AFRDI (Australian Furnishing Research and Development Institute) to ensure that the cot is safe and meets with the Standards