Ubbi
Shop Ubbi in Armadale, near Melbourne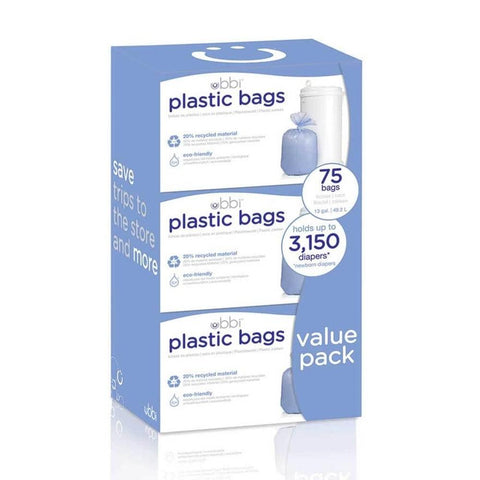 $37.95 20 % OFF
The Ubbi Plastic Bags are option for the Ubbi diaper pail, although not a requirement.
The bags are sold in a convenient triple value pack of 75 bags.
Each unscented bag has a capacity of 13-gallon and is made of 20% recycled material. 
The Ubbi diaper pail is renowned for its ability to achieve maximum odour control and appreciated for offering the convenience and value of utilising any standard trash bag or reusable cloth liner, a breakthrough in the diaper disposal market.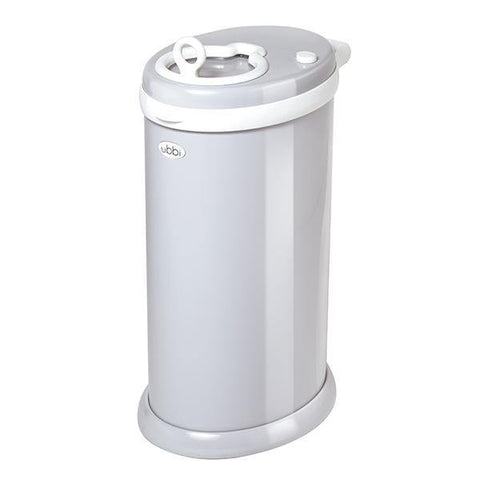 $149.00 20 % OFF
INTRODUCING THE CAN OF STEEL - UBBI Nappy Pails
After 2 years of development, it is the first STEEL Nappy Pail designed specially for nappy disposal. Ubbi has found the key to keeping nurseries smelling fresh and clean, through the use of steel, rubber gasket seals and their sliding lid technology
UBBI is made of powder coated steel (other nappy pails are made of plastic and absorb smell)
UBBI does not require special bags, tall kitchen bags can be used
UBBI is sleek and stylish and complements any decor of nursery
Safe, convenient and economical
Child safety lock
Holds approximately 58 newborn nappies
Recommend emptying the Ubbi daily